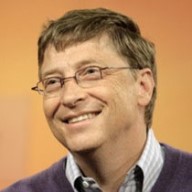 Bureau of the Prime Minister
Handlung:

Paul widmet sich in einer ruhigen Minute seinem Entwurf für eine Verfassungsreform, die längst überfällig ist und im gegenwärtigen Parlament Aussicht auf Erfolg haben dürfte.

Handlung:

Sitzt an Dingen...

Handlung:

Lässt sich für einen Termin beim Prime Minister anmelden.

Handlung:

Betritt das für seinen Geschmack sehr spärlich ausgestattete Büro und grüßt den Hausherrn.




Prime Minister, how are you?

Mr Culwick! I'm fine thanks, how are you?

Handlung:

deutet auf einen Sitzplatz




I'm good, thank you. So, tell me... Wie ist das Regieren?

Es ist.. ruhig muss ich zugeben.. aber es liegen Planungen an die nur leider durch das Verschwinden von Mrs Villeroy-Boch ins stocken kamen..

Ah, yes. Es ist eine Volkskrankheit, dieses plötzliche Verschwinden... Ich glaube, die haben schon die Albernier eingeschleppt.

Well, let's not beat around the bush. Das ist der Grund, warum ich bei Ihnen bin. Ich möchte das Royal Government gerne personell unterstützen. Die Arbeit for Queen and Country macht sich nicht von allein, möchte ich meinen.

Ah, wonderful! Sie haben sicher etwas im Kopf?




Sure. Meiner Familie liegt seit jeher die Ökonomie. Daher wäre das Ministerium für Wirtschaft und Finanzen sicherlich passend für meine Expertise.

Excellent! Ich werde Sie dann entsprechend zur enrennnng vorschlagen

Beim Premierminister geht ein Schreiben der Lythwaterer Bürgermeisterin te Bilderberg ein, ob denn eine feierliche Einweihung der St. Heribert Church als Kapelle des Royal Cranberran Order of Merit geplant sei und bittet um die Einbeziehungen in die Planungen...