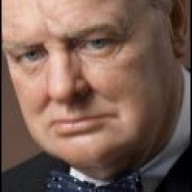 Fusionsbeschluss Reform und CC
Der Beschluss wurde einstimmig angenommen.

Wie geht es nun weiter, Mr Osborne?

Ich darf Ihnen mitteilen, dass der CC der Fusion und demselben Wortlaut der Satzumg ebenfalls einstimmig zugestimmt hat. Nun werden die beiden Party Leaders den Umbau der Parteizentrale und die konstituierende General Assembly zur Wahl der neuen Parteifkührung in Angriff nehmen. Die General Elections werden aus zeitlichen Gründen noch getrennt durchgeführt. In Krafz tritt die Fusion gemäss Beschluss, wenn die Party Leaders es festsetzen - und zwar sobald die notwendigen Arbeiten erledigt sind.




In der Zwischenzeit nehmen wir gerne Bewerbungen für Parteiämter entgegen. Neben den Posten der Partei gibt es noch die Minister oder Schattenministerposten, sowie die Möglichkeit, als Beauftragter der Partei für ein bestimmtes Politikfeld zu wirken.

Gemäss Art. 3 des Beschlusses der Reform Party of Albernia und des Conservative Club of Albernia vom 04. April 2013 setzen die Unterzeichnenden Party Leaders der vorgenannten Parteien, Thomas Osborne und Margaret Fletcher, den beschlossene Zusammenschluss in Kraft.

lässt gegenüber dem Reform-Führungshauptamt einen Stein aufstellen




*kommt bei dem Stein vorbei und findet auf dessen Rückseite die Aufschrift "Sponsored by Labour". Er muss daraufhin schmunzeln, dass sich grade die mehr und mehr nach links schwenkende Labour Party sich Sorgen um die albernischen Konservativen macht.*

Kommt beim betreten der Parteizentrale natürlich am Stein vorbei, findet die Idee ehr amüsant, mehr aber auch nicht.