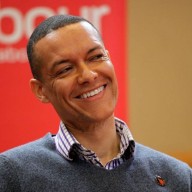 Application for membership
Hello and welcome, Mr Foot. Wir beraten uns, aber das dürfte nur eine Formalie sein.




In der Zwischenzeit - ich weiß, es ist mal wieder regnerisch und kalt. Aber ob Sie den Turban abnehmen uns und Ihr Gesicht zeigen könnten?

Sehr schön. Es sind keine Einwände vorgebracht worden. Sie dürfen sich als aufgenommen betrachten. Stellen Sie doch noch einen formalen Antrag für eine Mitgliedskarte, Mr Foot!

Thank you Commrades. Meine Mitgliedskarte habe ich soeben beantragt.

Bringt sie druckfrisch mit.

Danke. Die Formalien sind erledigt, treten Sie ein!




Deutet ihm den Weg zur General Conference.

Hello, ich würde gerne Mitglied werden!

Ah, Hallo. Wer sind Sie denn, Mr...?

Oh, I'm sorry, Jeremy Slater mein Name!

Nice to meet you! Ich höre einen Akzent heraus. Stammen Sie aus Medea?




Aber erst einmal...




Handlung:

Stellt ihm einen Parteiausweis aus.

Yes, I do indeed!




Thank you!